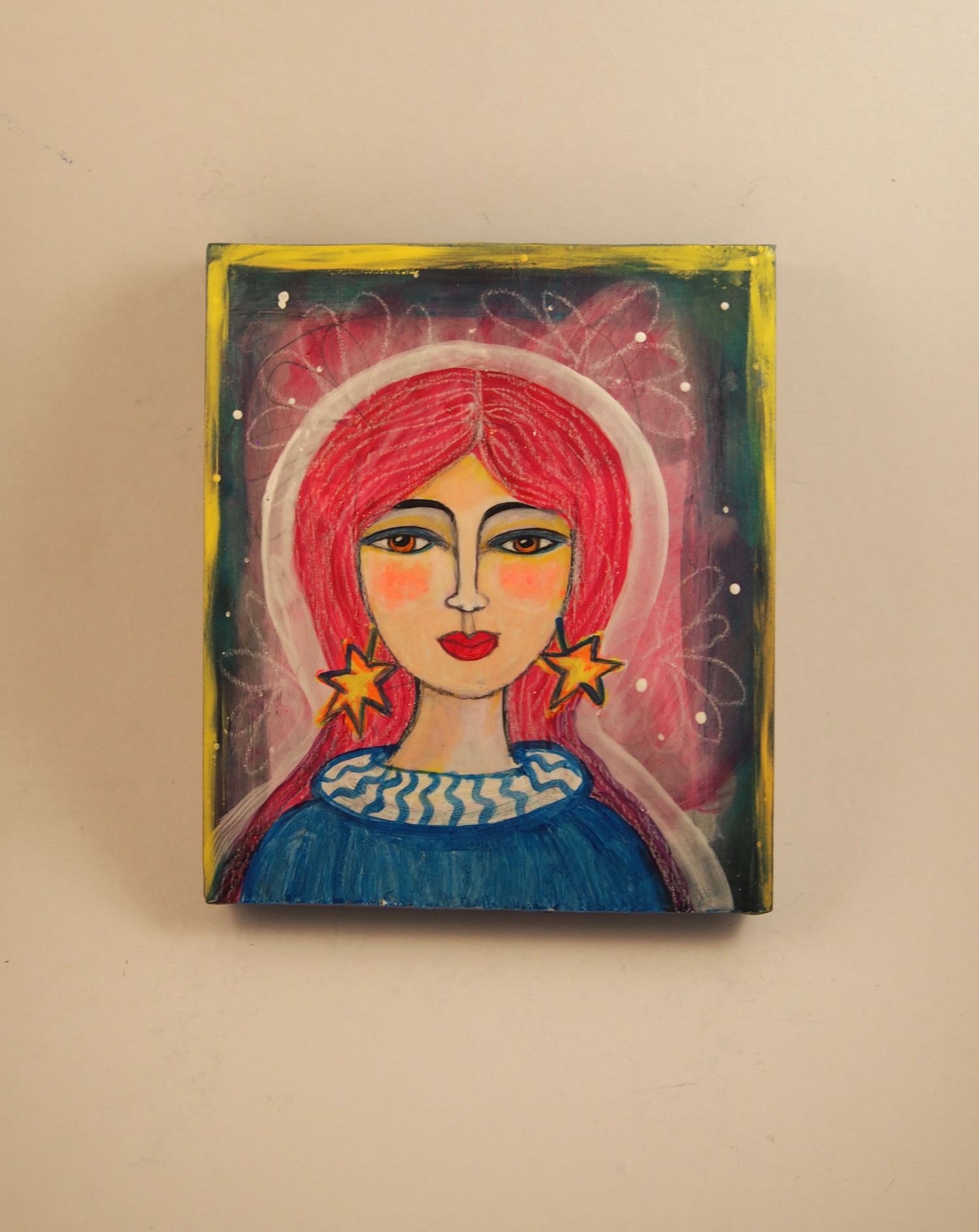 Ilona
Part of the Planet Claire collection, "Ilona" is a fun and vibrant one-of-a-kind artwork for your home, office or studio. At Stormcrow Studio we are inspired by the idea of recycling wood off-cuts into little works-of-art - every surface holds possibilities! Each whimsical portrait stands beautifully alone or as part of a series.
Dimensions: height: 16.4cm / width: 14cm / depth: 1.9cm
Medium: acrylic paint on recycled wood.
Easy to hang with picture hanger on back.