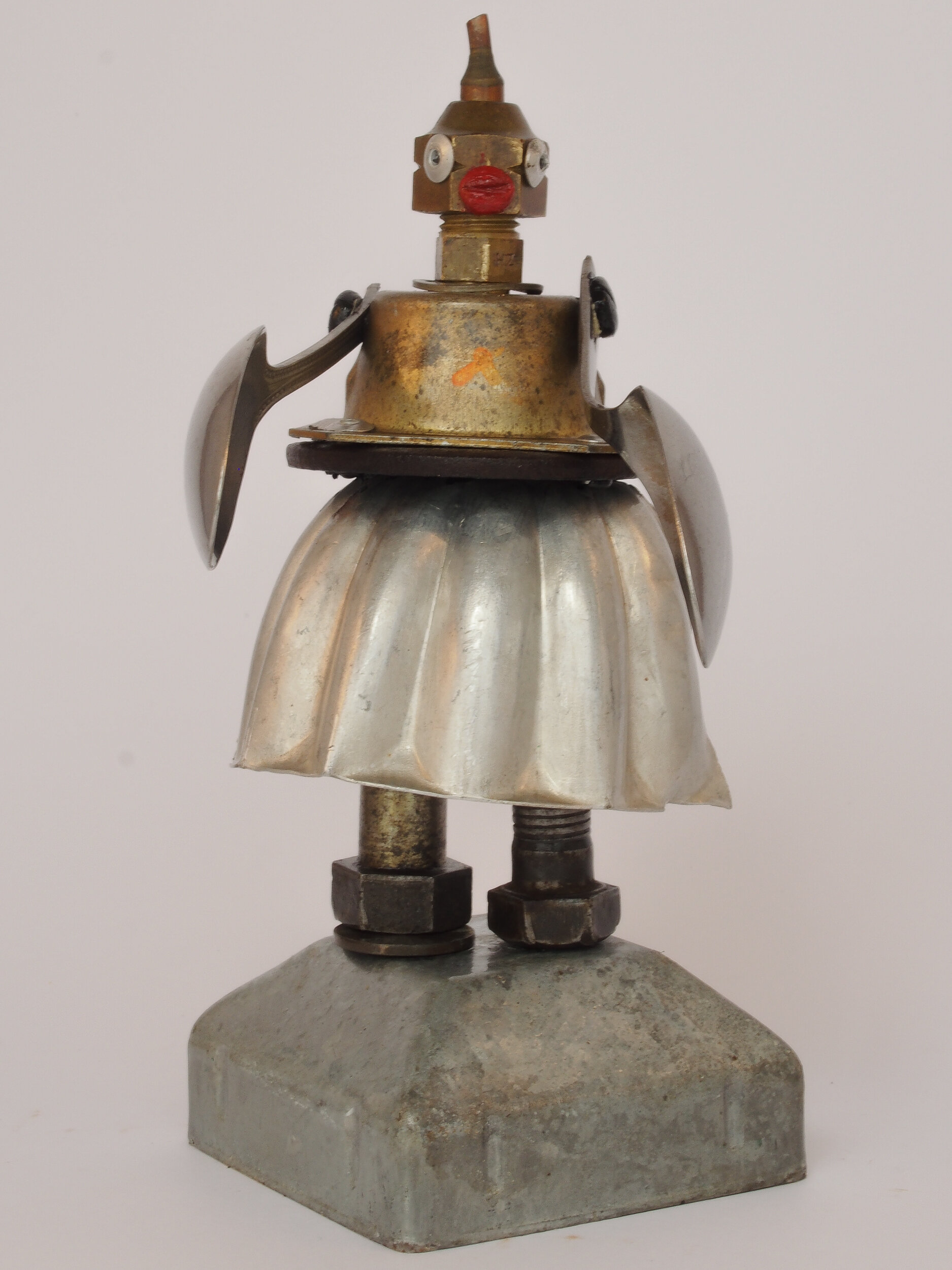 "Lola Lovegood"
Presenting: "Lola Lovegood - Lola just loves to bake for people! We think she needs to apply for 'Bake Off' - she'd be a star!!"
Our one-of-a-kind Rustic Robot sculptures are designed and handmade at Stormcrow Studio using 100% recycled junk.
Height: 15cm / Width: 9.5cm (Approx. measurements only)
Our robots are held together with rivets and/or nuts and bolts and are well made, but should be handled with care. They are not a toys and should not be played with. They are pieces of handmade art and should be only used as a decoration.
Handcrafted and skilfully recycled in Nundle NSW.